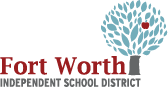 Welcome Fort Worth ISD to your exclusive audio solutions page!
At LowCostEarbuds.com (Awarded Contract with Fort Worth ISD: 21-091-F Technology), we understand the unique audio requirements of your district, and we've taken the time to curate a selection of earbuds and headphones precisely tailored to your needs.
Exceptional Quality at Unbeatable Prices
Explore a handpicked assortment of top-quality audio products, rigorously tested with some models available at less than 50 cents per unit. These products have been specifically chosen to align with the preferences and demands of educators in your district and beyond.
A Selection Just for You, But Only the Beginning
What you see on this page is merely a sampling of what we offer. It highlights the products popular in your district, reflecting our deep commitment to supporting your educational goals. If you need something more specific or have any questions, our team is always here to assist you.
Ready to Simplify Your Classroom Audio Needs?
Browse our exclusive selection now and discover why schools across the country trust LowCostEarbuds.com for their audio needs. With our competitive pricing and unwavering dedication to quality, we're here to make your next school year sound even better.
Your partnership matters to us. Thank you for choosing LowCostEarbuds.com.
Your dedicated sales manager contact email address: fortworthisd@lowcostearbuds.com
We do take Purchase Orders, if needed, or for faster processing you can checkout online using your P-Card, major credit card, or PayPal.
Recommended Headphones and Earbuds (No Microphone)
Recommended Headsets (with Microphone)